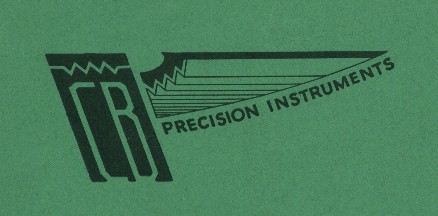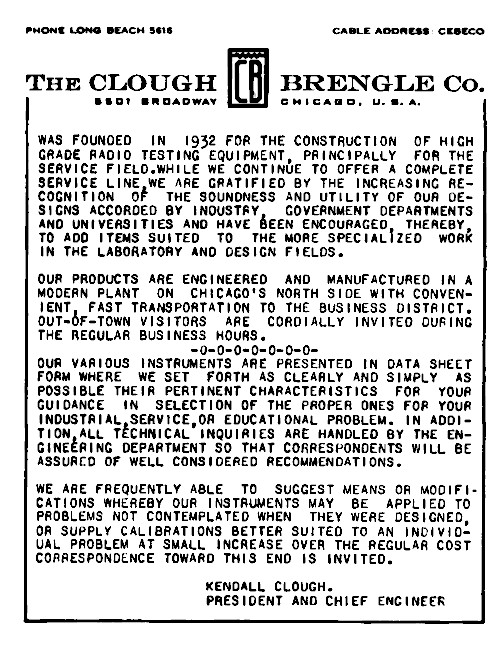 From a 1941 Clough-Brengle catalog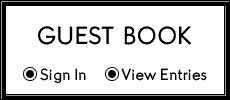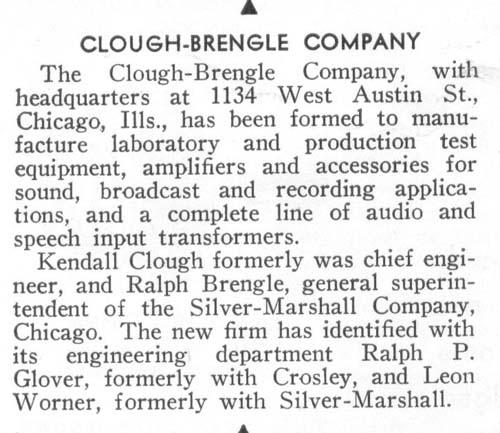 From "Radio Engineering" magazine

November, 1932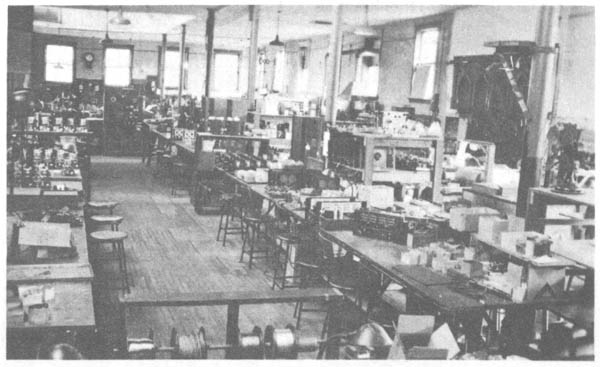 This is a view inside the Clough-Brengle factory located at 5501 Broadway, Chicago Ill.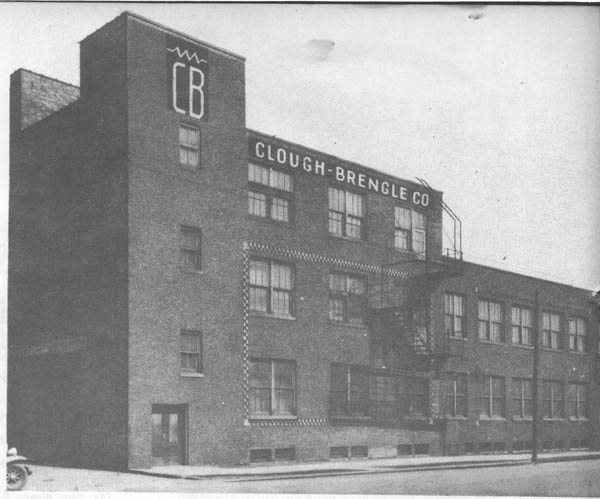 This is a view of the Clough-Brengle factory located at 1134 West Austin Ave, Chicago Ill.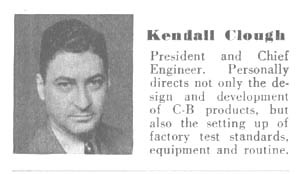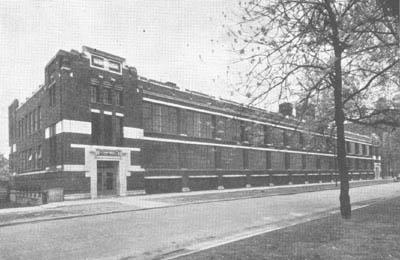 This is the Clough-Brengle factory located on West 19th Street, Chicago Ill.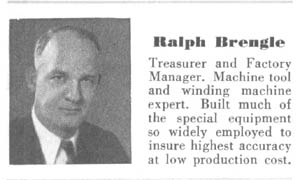 The founders, Kendall Clough & Ralph Brengle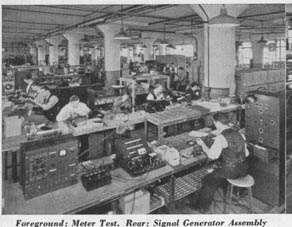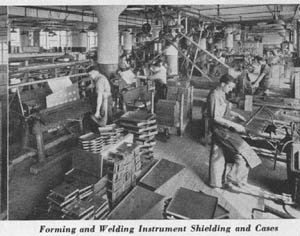 These are 2 views inside the West 19th Street factory.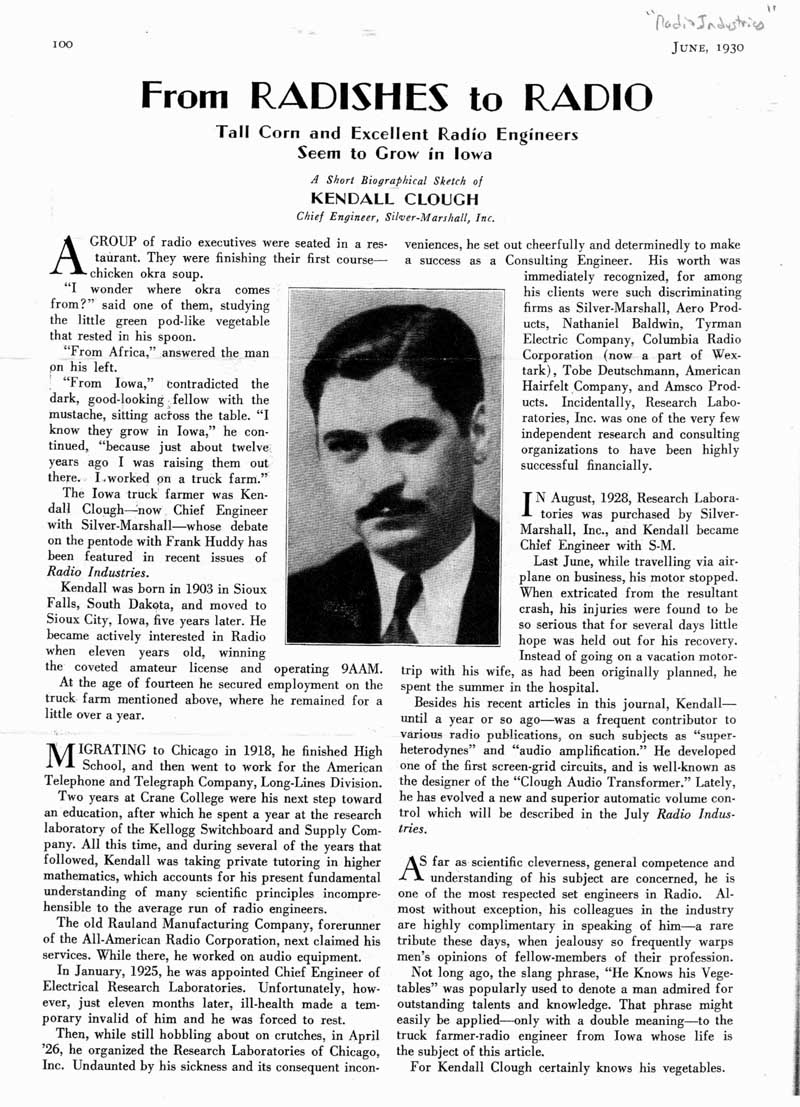 From Radio Industries, June 1930

Below is a narrative sent to me by Jim Franks who is the nephew of

Kendal Clough. This is more information on Kendal Clough's life after

the Clough-Brengle Company.

Ron...Kendall sold out his interest in the company just before the end of the war and did consulting work after that.  He did tell me about Bell Labs asking him in on a meeting to discuss what applications there might be for the "transistor" that had just been developed.  He was thinking of re patenting some circuits that were for vacuum tubes to transistors.  I don't know if he ever did that.

He had married my aunt Helen around 1939 and built a home in Deerfield, Ill.

He had several Quonset building erected on their 40 acre place after the war, one was for electronics, one for woodworking, and one for metal working.  He built his own rifles wood stock and all.  He field stripped his brand new 12 cylinder Jag and then put it back together again as he was aware of all the problems they had with that car and wanted to be able to fix anything himself.  He bought a Norton Bombsight after the war and dropped eggs from the top of a barn to see how it worked.  He was a very accomplished organ player and his sister taught piano.  In his later years he suffered with emphysema and he eventually died of it Jan 1974.

Kendall was born in Sioux City, Iowa March 10,1903.

By that time they had sold their home and 40 acres to developers and moved to a home in Northfield where he was bedridden and eventually died.

Very few details are known about Clough-Brengle's later years.

My good friend Ludwell Sibley, who has an amazing library of

vintage literature did some research and came up with the information below.

I've never seen any printed literature by C-B after 1941,

if you happen to find something I would really like to see it.

They're listed (at 6014 N. Broadway, Chicago) in five industry directories between 1947 and 1959.

The 1959 IRE directory list them as making audio-freq. test eqpt., bridges

and decades, general test equipment, microwave and radar test equipment

(!!), RF test eqpt., and TV test eqpt.

The 1969 "Electronics" directory shows them as having 20 employees,

including three engineers.  The boss was one G. Fonte.

They don't appear in the 1971 "Electronics" directory.

These page are built and maintained by Ron Lawrence W4RON